Gaming is such an interesting and pleasant activity that can cheer you up anytime! But what matters most in games is the hardware components such as mouse, keyboard, processor, etc. that you use for gaming. Keyboard being at the top of all, the overall game is controlled through a powerful keyboard. For that purpose, you'll require a responsive game keyboard instead of a normal keyboard for a better gaming experience. So this blog is all about gaming keyboards that you can purchase in 2022. Let's begin with the basics of what is a gaming keyboard and its features.
What is a Gaming Keyboard?
A gaming keyboard is a keyboard that is designed by keeping the gamer's needs in mind. Gaming keyboards are super responsive and intuitive that offer a comfortable typing experience. It is built with advanced features that are ideal for playing games. You will find mechanical switches in gaming keyboards instead of membrane switches that are most common in regular keyboards. Mechanical keyboards deliver enhanced performance for both gaming and typing than membrane keyboards.
Features Of The Gaming Keyboard
Gaming keyboard comprises a lot of tremendous features that are as follow:
1. Keyboard Backlighting:
Gaming keyboards have RGB lighting that can be either single-colored or multi-colored. You can assign different colors to specific keys to keep your eyes on the right keys.
2. N-key Rollover:
Gamers can press any number of keys simultaneously and registered all of them accurately and in the correct order with the help of N-key Rollover (NKRO)
3. Consistency of Key Presses:
Consistency of key pressing is another feature of a gaming keyboard that offers you instant feedback without having to press the key all way down.
4. Stability:
Gaming keyboards are stable as they are built by combining many individual components that make them a robust keyboard than a membrane keyboard.
5. Modularity And Versatility:
This feature lets you easily swap the existing type of mechanical switches with a different type that suits your needs.
6. Macros Keys:
Macro keys enable you to assign a complex command sequence to a single key.
What Are The Best Gaming Keyboards?
The following are the best gaming keyboards that you can purchase in 2022.
Corsair K100 RGB Optical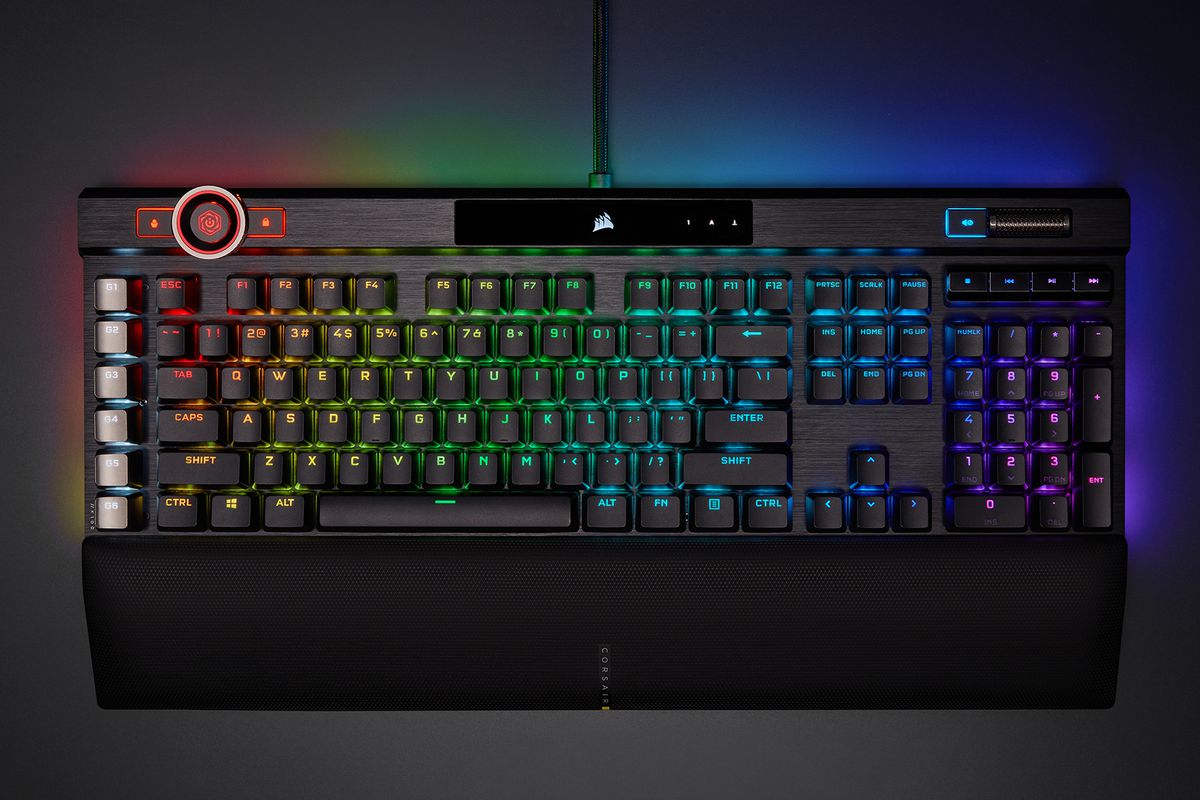 The Corsair K100 RGB Optical is one of the best gaming keyboards that offer excellent key responses along with different outclass features. It's a full-size keyboard that comes with dedicated media controls and a USB pass-through. It has a detachable wrist-rest and PBT double-shot keycaps.
An aggressive amount of RGB lighting lets you play with the aesthetic RGB lights of your choice. It's a premium build quality keyboard with a metal volume wheel. Moreover, it comprises responsive optical switches and keys spread on the keyboard that is comfortable for most hand sizes. Tactile clicks and wonderful dimpled keys make it the best gaming keyboard.
Buy Now: K100RGB
Mountain Everest Max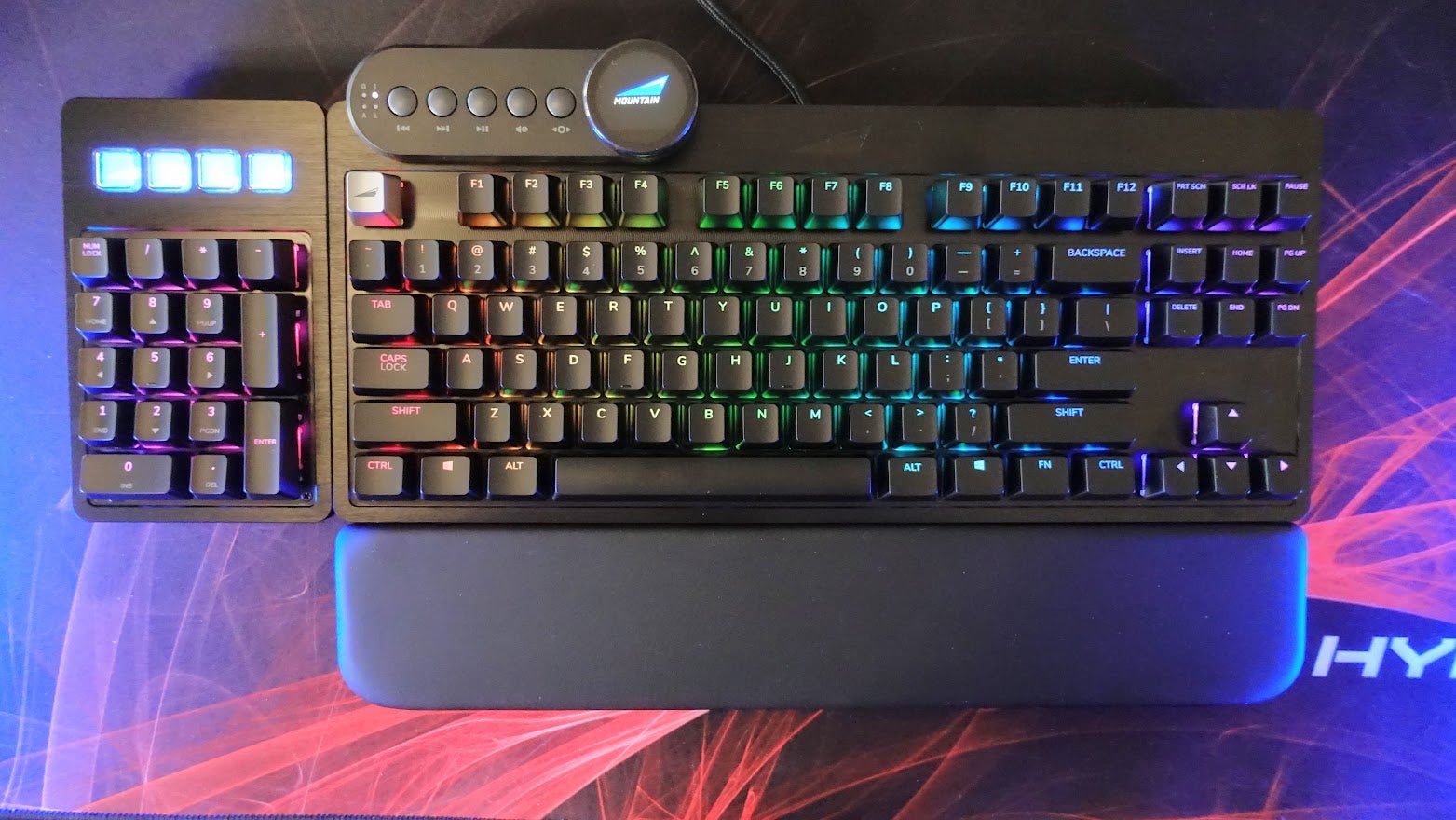 The Mountain Everest Max is the best modular gaming keyboard that has a cherry MX red, blue, brown, and silver switch. It's a full-sized or tenkeyless (TKL) keyboard that incorporates a Per-Key RGB backlight. This gaming keyboard just does not look aesthetic but offers the best performance as well.
Its specifications include magnetic, plush wrist-rest, ABS keycaps, dedicated media controls, and USB 3.2 Gen 1 passthrough. You can easily pullout switches at will and replace them by just pushing them in. It's a comfortable keyboard that lets your mouse and keyboard hands closer together, giving an immersive gaming experience.
Buy Now: Mountain Everest Max
Skill KM360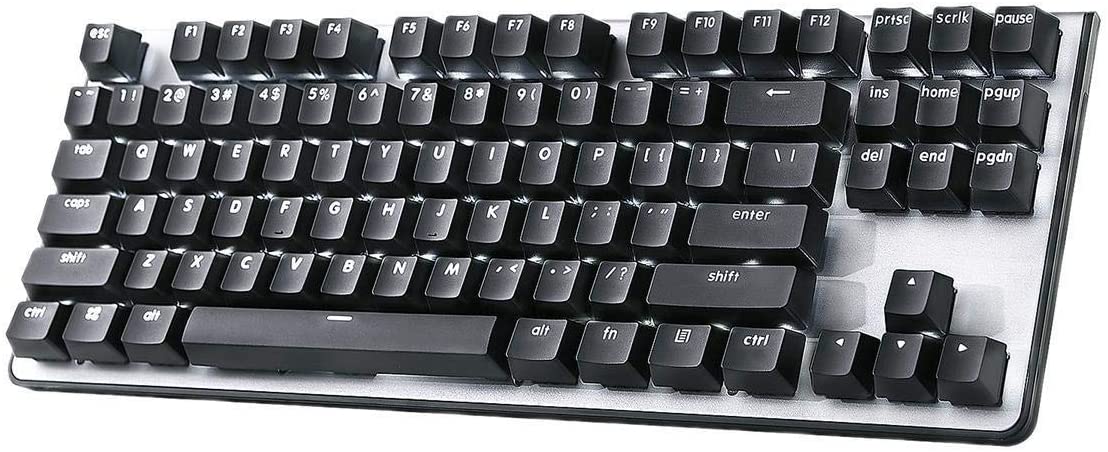 If you're looking for an affordable mechanical keyboard, then G.Skill KM360 is the way to go keyboard. It's a solid, well-built, reliable, and decent keyboard that features the classic Cherry MX Red linear switch. The G.Skill KM360 is a TKL size keyboard that has integrated media controls and ABS keycaps.
But this keyboard only features a bright white backlight with no RGB effects. So it's ideal for the one who loves to play games on a bright keyboard. It doesn't have wrist rest and passthrough but you'll surely go for it in favor of affordable functionality.
Buy Now: Skill KM360
Logitech G915 Lightspeed

For those looking to get their hands on a wireless keyboard, then the Logitech G915 Lightspeed keyboard is a great choice. It comprises Logitech GL low profile switch, RGB LED backlight, and dedicated media controls.
This keyboard has an excellent long battery life that offers a lag-free wireless gaming experience. It has a sleek and sturdy board that is plated in brush aluminum.
In addition, you can navigate smart media controls in the upper right-hand corner of the board such as a lovely volume wheel, and a handful of macro keys down the left side of the keyboard. Moreover, its responsive Kailh-made GL key switches make it an ideal keyboard for gaming.
Buy Now: Logitech G915 Lightspeed
Keychron K2 (Version 2)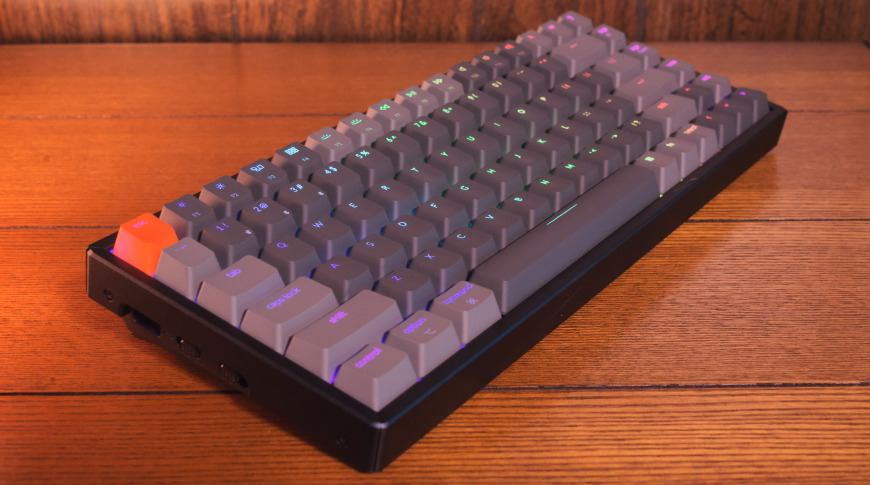 We've found another affordable wireless gaming keyboard on our list that is named Keychron K2 (Version 2). It's a functional keyboard that incorporates Gateron mechanical switch with the overall great build quality. This is a decent-sized keyboard with around 84-keys.
It offers seamless triple device connectivity that works well for switching devices or locations. The backlight of this Keychron K2 keyboard is white in color with no RGB effects. It offers function shortcuts media controls with ABS keycaps. However, it's an entry-level mechanical keyboard so it's best for those working from home and using multiple devices.
 Buy Now: Keychron K2
Wooting Two HE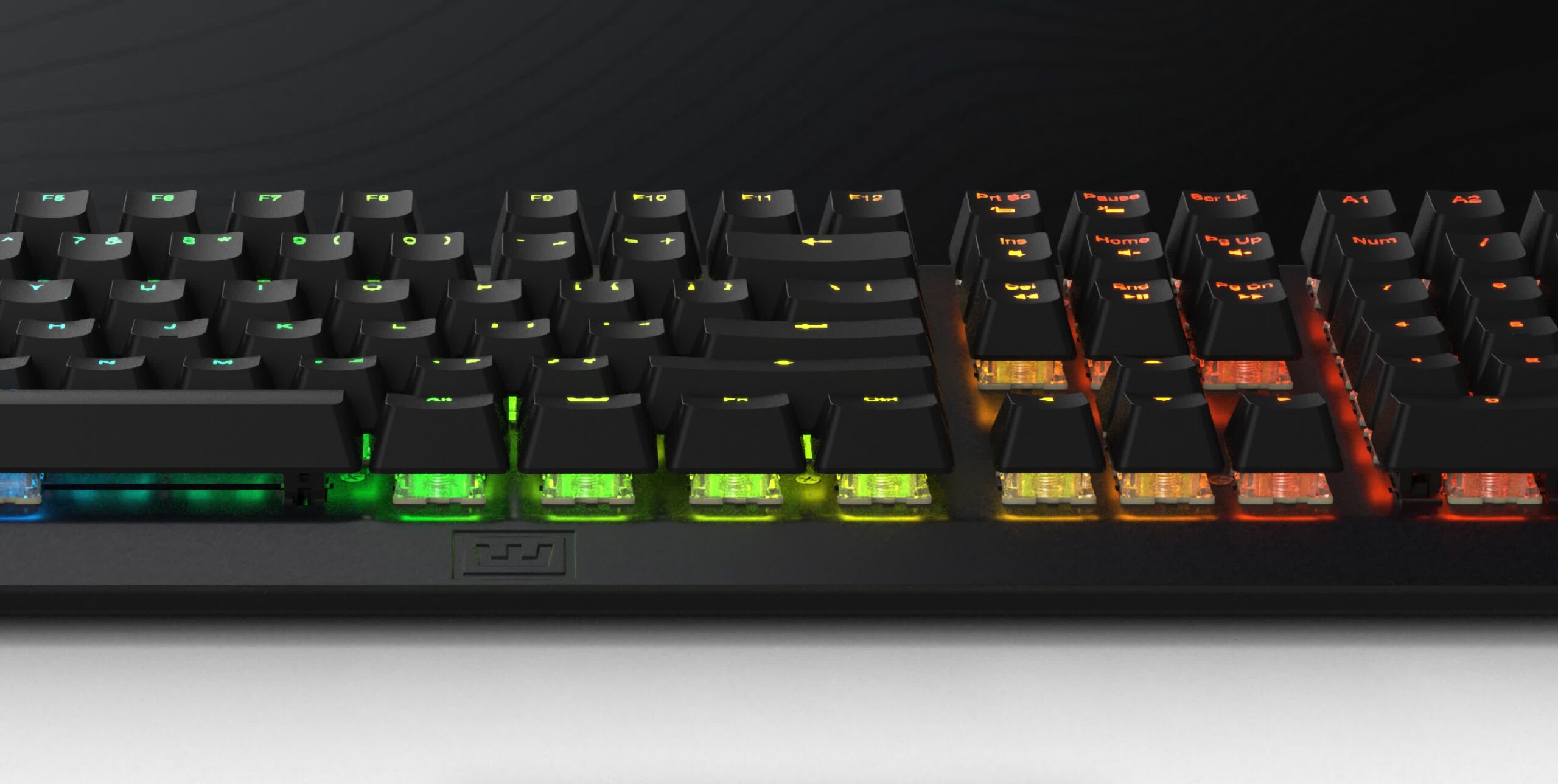 The Wooting Two HE is one the best analog gaming keyboard on the market right now that is reliable as well. This full-sized keyboard has fantastic features and specifications that include a Lekker (Gateron) switch, RGB LED backlight, and PBT keycaps. It has hot-swappable analog switches with adjustable actuation.
This latest keyboard utilizes magnets and the Hall effect to accomplish what is an incredibly accurate analog movement across every key on the keyboard. The wrist-rest for this keyboard is sold separately. This keyboard is best suited for both analog and digital inputs regularly, such as Red Dead Redemption 2, GTA V, or Mass Effect.
Buy Now: Wooting Two HE
Final Words
So far, we've come across some of the best gaming keyboards that you can select as per your gaming needs and requirements. Gaming keyboards play a vital role in gaming and for that, you need to have a reliable, responsive mechanical keyboard that functions well and offers you the best-ever gaming experience. Fast typing speed, macros keys, custom control pads, backlights, feedback, etc. are the different features of the gaming keyboard that makes it stand apart from the traditional keyboards.
See More: