In the earlier time, when mobile phones were not that much popular, people used most handheld gaming gadgets. People are still in love with the old classic gaming consoles, even though smartphones steal those old gadgets. They love to play those games that they had played in their teenage years. This article is for you if you are a fan of that vintage. Here, we are going to let you know about the best retro ROMs android apps and websites.
Best Retro ROMs Android Apps And Websites
There are a lot of apps available to download retro ROMs for Android that will bring the fun of playing the classic game. All these apps cover several games. You can find your favourite classic games from these apps. 
1. GBA GAME: EMULATOR AND ROMS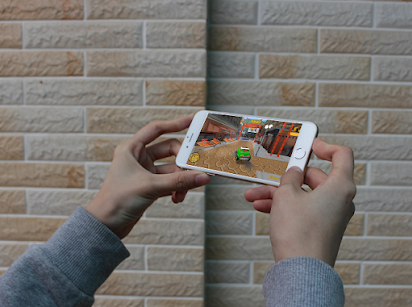 GBA GAME is an app used for loading all types of ROMs. The main aim of the GBA GAME app is to give people a one-stop source for playing retro games. Moreover, you can quickly find out how the app is working because it has a friendly UI. All you need to do to play retro games is to find the game in the list and click on the "LOAD ROM" button. Once it is finished, the fame starts to load immediately. 
The plus point is you can skip the intro and also save the game at any time to come back from the game. All the ROMs are easy to reach as they are being added to your collection. As the loaded game doesn't require the Internet, you can play anywhere and anytime.
It's easy to find specific games because all the games are sorted by genre and also the platform as well. Thus this site can be the most helpful web for old school game lovers. 
Additional Information:
| | |
| --- | --- |
| Rating | 3.1 |
| Android Version Required | 4.4 and up |
| Size | 11MB |
| Total Installations | |
| Version | 10 |
Download GBA GAME: EMULATOR AND ROMS
2. Romsmania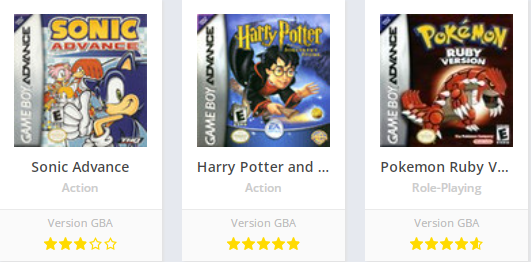 The Romsmania site has been on the market for a while. The site archives one of the most extensive ROMs. There is no worry about troubles with installing ROMs from this web to your Android. Moreover, at the time of installing you can pick the format of the ROMS. There is also a 'play online' section if you don't want to get any ROMs that leads you to load your favourite classic games right in the browser.
This app is the massive base of ROMS and emulators of various genres. It's easy to navigate them as all of those are thoroughly organized.  Moreover, for finding something specific you can also use a search engine with filters. 
You can use these filters to sort the games by their popularity or as the developer or the release date.
Romsmania also covers several compilations like best games of all the time and all that. From Nintendo to PSP and Xbox, all the consoles are covered on the site.
3. DopeROMs

One of the most popular ROMs sources is DopeROMs. With thousands of retro games, this app is practically a massive archive. The collection of the site goes down to the classic games that were launched on cartridges. Also, DopeROMs is a famous site for having the simplest UI. Even if you don't know what you are looking for, it's so easy to find something.
Mainly 4 sections are placed on the main page i.e. ROMS, Emulators, Arts, and support. Using these parameters, you can move through the source. There are also many excellent search engines within Emulators and ROMS. The site will take you to the old computer when you find the game and click the install button where you can install ROMs.
It's easy to find any specific game as all the games are organised by genre. All the games are translated into your language on this site. Thus you don't get the bother about the country the game was originally released in. This site is very popular among retro games lovers. 
4. Easy ROMs

Another well-known web with a huge compilation of ROMs is Easy ROMs. This site has a simple UI and minimal design. You can navigate two sections i.e. ROMs and Emulators. The navigation is even easier for this site as there is an individual searching engine for both the ROMs and Emulators. The main plus point is there are not that many ads or pop-ups.
This site covers all the best classics and some underrated games. Thus the ROM Archive of this site is quite impressive. Moreover, the site includes games made for several platforms such as consoles to PC. You will always have something new to try as the new ROMs are being uploaded to the site regularly.
You are being redirected to Mega cloud when you click on the install button that means all the files will be installed fast. This site can be the most suitable for getting a number of retro ROMs. 
5. Loveroms

This is another best source of getting free retro ROMs. Lovers have a wide range of ROMs for all the beloved retro games such as pokemon, super Mario and final fantasy. The site also covers a compilation of old Harry Potter games for PC. 
Moreover, it covers games released on various platforms. Games are classified by genres so it is easy to navigate. You can also use the search engine to find something specific with extra filters. All the games on this site come with detailed descriptions. 
You can also view the thematic compilations of the popular games, fan's favourite, in case you are not sure which game to pick.  The only minus point of the site is the number of ads. The ads and the pop-ups are everywhere but you can close all the tabs quickly. 
The Final Lines
Thus, these sites are the easiest and perfect way to play your favourite old and classic games. You can play numerous games with the help of retro ROMs android apps. Several ROM games can be played without any cost via free downloads through relevant websites.  
Retro ROMs is a technology advancement that lets you play old and costly games for free on any device. There are also some legal issues involved in it. So, be careful at the time of downloading links. Also, consider using anti-virus software to prevent your device from threats.
See More: