Did you get bored with the same chat color on Twitch? Want to make it more interesting to change its color?
Twitch has a very huge fan base. Sometimes it can be very difficult to notice your message from a fast-moving chat by the streamer. If the color of your chat is a little different from others, being distinguished can increase the chances of being noticed. Your color in Twitch Chat does not affect the color of your text. Also, the color of your chat and your username remain the same. 
Did you want to grab the attention of your favorite streamer on Twitch? Want to know how to change twitch chat colors? Then keep on reading the rest. Indeed there are also some third-party applications that can change your Twitch chat color. But sometimes this doesn't work at all. 
What is Twitch 
Twitch is a live streaming platform where viewers can interact with their favorite steamer while playing. Streamers also look into the chat to know the reaction from their viewers. Basically, it is a public platform to showcase talent through steam that viewers can enjoy. 
This streaming platform is just like a real-time communication system. Although it is that kind of platform where people can make friends on the basis of their interest. Enjoying your favorite streamer's videos and hanging out with your friends can make this platform so popular. This friendship also helps to gain and maintain the follower's list of the streamers. 
How to Change Twitch Chat Colors:

First, you need to access the Stream Chat on the right-hand side

Then on the right-hand bottom corner, you may notice the Message typing area. 

Type a message and click on the Chat Identity icon from the chat column

Then you can select any one of the 15 colors given from the chat identity popup
Also, you can choose colors in two ways:
Either you can type the name of the color combination like DodgerBlue, YellowGreen, GoldenRed, SeaGreen, Firebrick, etc.

Or you can enter the hex code like #000000 of each color or your choices.
In case if you're a subscriber of Twitch turbo and Twitch prime then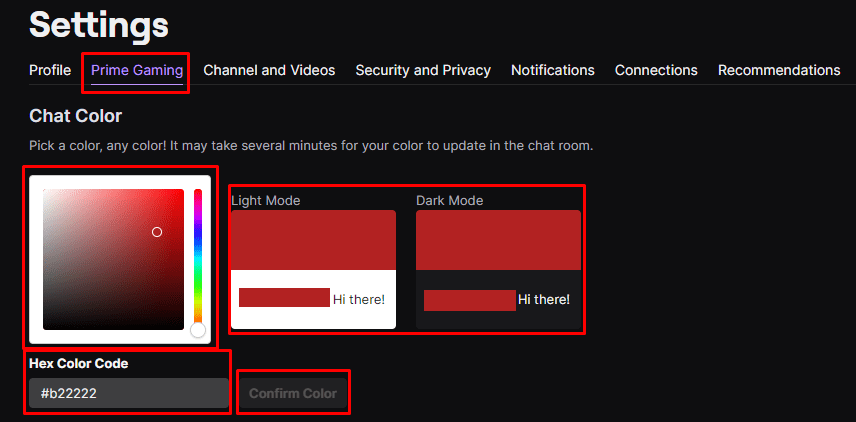 Then you can simply click on the More colors option which will take you to the account settings

After that, you can choose any of the RGB color combinations from the list.

Or you can also enter an RGB hexadecimal color code to see how it looks in both light and dark mode. 

When you are happy with your color combination click on Confirm color to apply the change
Any changes of color can take a few minutes to update globally. Just wait some time. Therefore you don't need to refresh the page.  
Some of the colors are not able to be read anymore. As an example, the blue color is very tough to read in the chatbox. So when you choose blue for your chat and username color, it turns purple automatically to increase the readability. Because blue is not a readable color. 
How To Change Twitch Name Color
In the Twitch community, there are tonnes of different features available. Change of the Twitch name color in one of them. Sometimes you may notice that some users come with different colored names. Some of them are very unique and you get confused about how they do that. 
Here we help you to know about how to change Twitch name color within a couple of seconds. Also, there are two different ways to do it. Although we are discussing both of the ways. You can choose whatever way you are comfortable using. 
First Option
First, you need to click on the setting menu from the bottom left corner of the screen.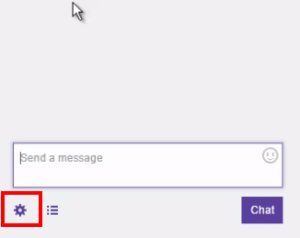 After that, you can get a list with lots of colors. You can choose any of them as a

Twitch name color

. 

If you don't like any of the colors from the given list, you can click on the more color option.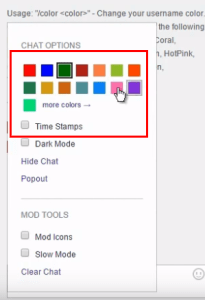 Select one of the colors as per your choice and wait for a second to update the changes globally. 
Second Option
Click the chat option of Twitch.

Type "/color" on it.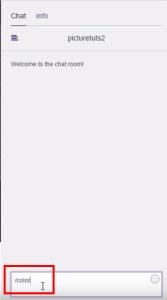 A list of the available colors option pop-up in front of you.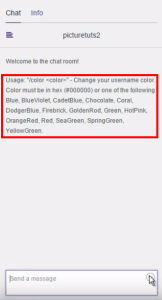 like SpringGreen, OrangeRed, HotPink, BlueViolet, Coral, etc. You can choose any of them.

Choose a color option from the given text and type the name '/color name' way. As an example, if you choose Coral then type/color coral on the message box.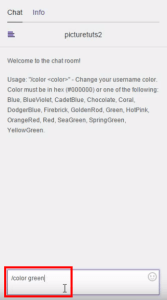 After that Enter that message in the chat.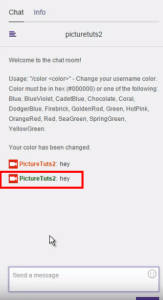 Just wait a few seconds to experience what it really looks like. 
Conclusions
So here we discussed how to change twitch chat colors and how to change Twitch name color in one article. This will help you to be distinguished and noticeable for everyone. Why are you waiting for? 
See More: