Hello readers, It's been a while since we all started using google chrome for internet browsing and finishing our various works through the internet with the help of these browsers. But, sometimes we all find some issues like Unresponsive Tabs and slow loading time, where we need to restart the Chrome browsers, but in this situation, the fear of losing tabs remains the same. So in this article, we will tell you some tricks and features where you'll find the solution to this issue because here we are going to tell you how to restart chrome without losing tabs. So let's get started.
How To Restart Chrome Without Losing Tabs
To restart the chrome without losing tabs, here are some of the features listed below which you might need to go through it.:
Restore Chrome Tabs From the Last Session:
This is the easiest way which tells you how to restart chrome without losing tabs, in this feature chrome holds your last browsing history unless you clear your browsing history so that feature offers the restoration of your important tabs whenever you open your chrome browser even after rebooting your PC. To do that you need to follow the guidelines i.e.,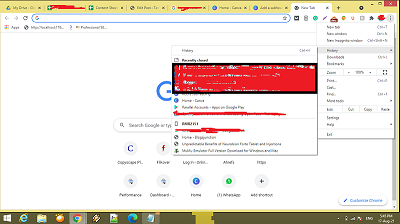 Firstly you have to go to the 3 dot menu.

Open your history.
Then it will show you an option to restore the recent tabs.
Click on the Option and you will be redirected to your previous tabs without any loss of data.
How do I restore tabs after restarting Chrome? |Create a Shortcut to Reopen the Tabs |
One more way is also available which tells you how to restart chrome without losing tabs. This step helps you restoring your tabs by saving them.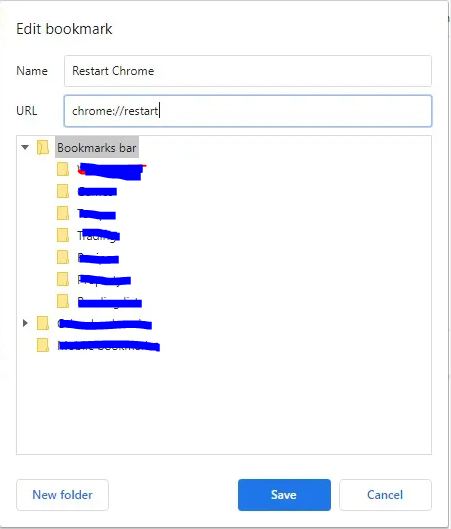 You need to open the bookmark bar by pressing ctrl+shift+D.
After that, once the bookmark bar drops down right-click on an empty place.
Select the option to add a page.
When the edit Bookmark window appears name it something for example Restart chrome in the URL bar.
After finishing the process make sure you click the save option.
Once you save the bookmark it will be saved with the rest of the bookmarks and you can access it later.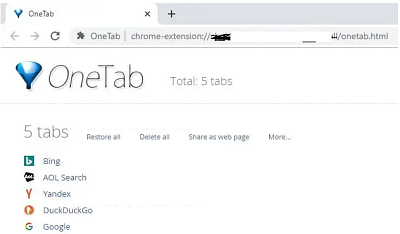 If you want to use an extension or plug-in for keeping your tabs safe then here you got one, this one tab extension saves all the tabs you open on your chrome browser and you can find all of them in a list in One tab extension. 
Even if by chance you restarted the browser, you don't have to worry about the tabs because One tab will save your tabs very neatly and you can restart your browser as several times as you want. It will also show you options for what you can do with your tabs i.e., restore all, delete all, and share as web, etc. with my personal user experience I found it the easiest way to restart chrome without losing the tabs. 
Click here to add one tab extension
Conclusion:
Through this article, we found the easiest way on how to restart chrome without losing tabs and assure you that all the solutions mentioned above are 100% working and will provide you best results. Note: The steps mentioned above are only applicable for PCs please do not try these on your smartphones. I hope you liked our article, for more fresh and updated content please stay tuned. 

See More: