A prank call or a crank call is when someone contacts someone to perform a joke or a trick on them. They can be made by teenagers and distributed to random people, or comedians can deceive politicians. Prank calls are one of the most enjoyable ways to have fun with friends. But, to make things easier for you and more difficult for your victim/friend, we've compiled a list of prank-call websites chock-full of ideas and features. These will ensure that your prank call is a success.
Best Online Prank Call Websites
Before starting, let us know something important. All our recommendations are checked, used, and monitored individually before publishing. Some online prank call Websites include an easy-to-navigate interface. While few offer greater privacy, thank others. Besides, many other facilities you can get from these prank sites. So check all site's features, benefits, and reviews before selecting one. 

This free prank call website stays up to speed on the newest meme news and comes up with creative prank call ideas. Enter your friend's phone number and choose a pre-recorded prank call. That should be enough to make your friend laugh or be confused. It also offers a get-call credit button, which allows you to purchase call credits at different prices. If the jokes or calls aren't working or your victim isn't enjoying them, all you have to do is select the "STOP UNWANTED CALLING" option. While Comedy Calls is a free website, it also has a paid edition with additional features to make your prank call to the next level.

This one is a little unusual in that it offers a variety of prank call recording genres, including love, insult, angry, seductive, obnoxious, and a slew of other possibilities. So you know exactly what you and your pal are getting yourself into. Some pre-recorded ones are also customizable, allowing you to have more fun with minor tweaks and inside jokes. It also allows you to hear some hilariously recorded prank phone reactions! It is also available for free download for iOS and Android.
For Android: Download Prankdial App
For iOS: Download PrankDial

You can choose from various pre-recorded pranks to send to your friends and enjoy listening to their reactions. It gives you the ability to "block my number" if the calls become too many, as well as a range of amusing reactions to choose from, making it easy to find the perfect recorded call to get the best response from.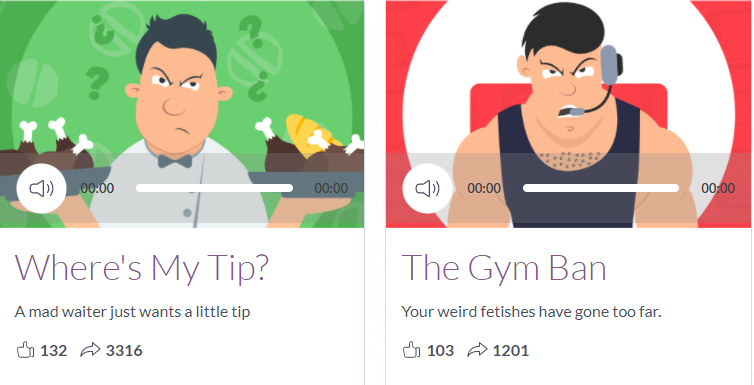 Makeup scenarios and call your buddies to make them laugh. The "live delivery" scenario appears to be one of the most popular consumers. Spoofbox is a central location where you can utilize spoof apps to spoof phone calls, text messages, and emails, as well as get an incorrect phone number to safeguard your privacy. False image location, photo editor, fake data, trash mail, phone checker, and spoof fax are just a few functions.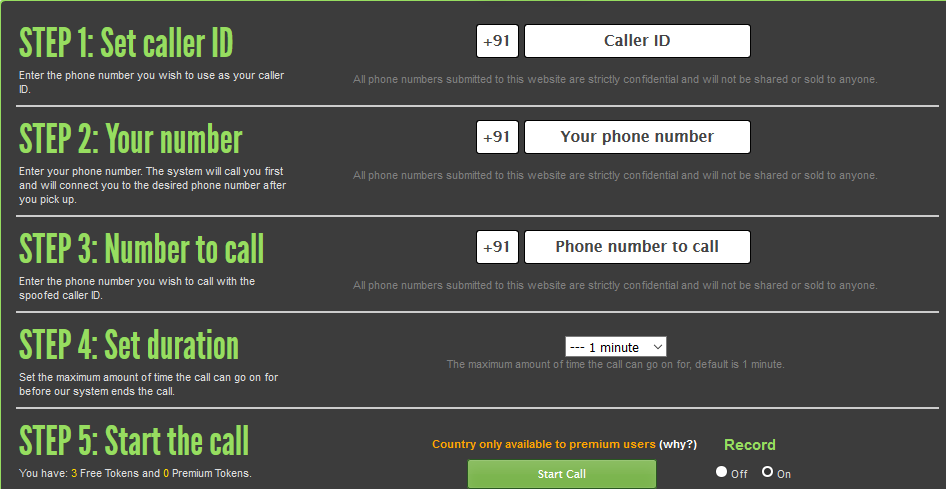 It lets you create phony caller ids, just like any other prank-calling website, but it has a few more capabilities. One of these is the "Operator Prank," You make one friend call the other without them realizing it. You can call from a fake number and set a time limit on the call. You get three free tokens for 30-second calls, after which you may buy credits or upgrade to the premium edition of Prank owl.

Every 24 hours, you'll get three free prank calls. This program allows you to make pre-recorded prank calls to your friends. You may send prepared prank calls to your friends and listen to their reactions in real-time using this software. Like most other prank-call websites, it also provides a "block my number" option, making it a safer alternative. You can select from pre-recorded pranks.
Download For Android: PrankCaller
Download For iOS: PrankCaller
It claims to be the "No. 1" prank calling app globally. It's available on both Android and Apple's iOS platforms. The feature of making soundboard prank calls with situations by top US comedians adds to this one's distinctiveness. You may listen to the reactions in real-time and send phrases from the soundboard. Your caller ID can be customized, and your calls are automatically recorded. You get a few free credits, to begin with, and if they run out, all you have to do is wait for the next one because you get new credits every day!!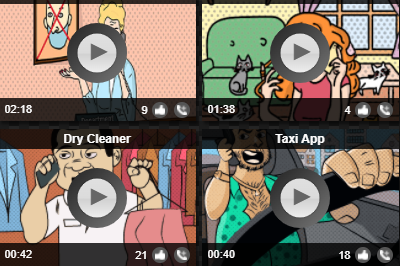 You get an infinite number of recorded messages with smart-voice recognition to ensure that you ultimately tricked your pal. You can even have several pals call each other and listen to the resulting chaos. You can utilize the soundboard to add effects to your call. It gives you a set number of free credits each day.
9. Wacky Prank Calls:
Wacky Prank Calls is another well-known best prank call website. To deceive your friends and family, you can choose from various wind-up calls. The best part is that you may scream, scream, and laugh your heart out because they won't be able to hear you while you covertly observe their befuddled reactions. The intelligent speech recognition feature responds to the victim, making the prank call more realistic and entertaining. It costs 1.02 Euros per minute from a landline and possibly more from a mobile phone.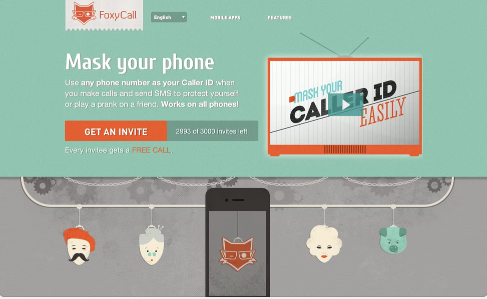 Another popular prank call website is this one. You can create a fake caller id or sender id and send bogus messages and calls, just like other prank-calling services. The ability to change the voice is a unique feature. Your friend won't be able to tell that you're the one doing the tomfoolery.
Conclusion: 
Practical jokes are always famous for poking harmless fun at people and eliciting a giggle. Despite studies that have concentrated on the drawbacks, performing pranks can help relieve stress, bring a grin to one's face, enhance relationships, and prompt self-reflection. As a result, gags are beneficial and should not be misunderstood.
See More: