The launch of WhatsApp's call and video services was greeted with great enthusiasm by consumers. Users didn't need to spend as much money on time only to make long calls. Users may spend extended periods making phone calls without worrying about running out of time if they have mobile data and a robust internet connection.
However, like with any other mobile or online application, there will be problems when using some of its capabilities. When you cannot utilize the WhatsApp call or video function, here are some typical methods to try.
10 Tips To Fix Whatsapp Call Not Ringing
Whatsapp video calling feature is now very trending but sometimes when someone calls us on WhatsApp then call is not ringing. So now no need to worry here are the best tips to fix the Whatsapp ringing function.
1. Silent Mode And the Mute Switch Should Both Be Turned off
The first thing you should do is check if the mute switch is turned off. This little mute switch is situated above the Volume Up and Down keys. As a result, it's not surprising that many users experiencing "WhatsApp not ringing" fail to notice this little toggle. Your ringtones and notifications will be silenced, and your phone will only vibrate for incoming calls if you use the mute switch and enable Silent Mode.
To turn off Silent Mode on an iPhone, gently press the mute switch toward the screen until it clicks. You can get out of Silent Mode on Android by boosting the ringer volume, so tap the Volume Up button.
2. Check to See Whether Do Not Disturb is Turned off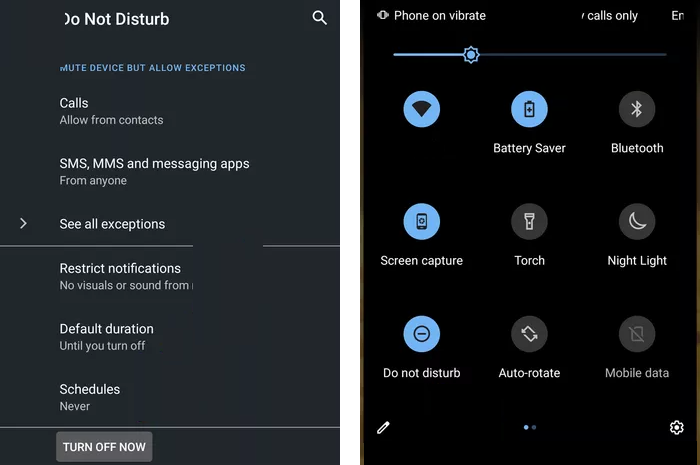 We recommend double-checking this parameter as well. When Do Not Disturb is enabled, you won't receive any notifications or phone calls. As a result, your incoming WhatsApp calls will not ring while your phone is locked. Furthermore, you may have switched this on by accident when navigating through your Control Centre.
3. Restart Your Phone
To troubleshoot any smartphone or gadget, you should do this first. As you utilize apps, your phone's RAM is depleted. Even if you dismiss some of these RAM-hungry programs, they may not be shut down and continue to function in the background. Other applications may be unable to use RAM and function correctly due to this. Your device's RAM will be freed up by turning it off and on.
4. Examine Your Internet Connection
WhatsApp's video and call features are only available when your device is connected to the internet. Check that your mobile data plan (or internet subscription) is active or that the Internet/WI-FI network you're bound to be dynamic and has a strong network signal.
5. Grant the Necessary Permissions
Allowing WhatsApp to utilize your phone's camera and microphone is required for the WhatsApp call functionality to operate. If you're experiencing trouble using the WhatsApp call or video function, ensure you've given it all of the required permissions.
To do so, go to your Android phone's 'Settings' and choose 'Apps.' After that, scroll down until you see WhatsApp and click on it. Toggle on the 'Camera' and 'Microphone' options under 'Permissions.'
6. Reinstalled WhatsApp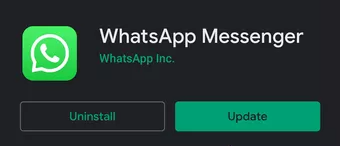 Finally, if none of the above methods worked, we suggest reinstalling the app and giving it another shot. When users' incoming WhatsApp calls not ringing, they typically indicate that reinstalling WhatsApp was the solution.
A problem in the WhatsApp app files or a poor settings setup might be blamed. As a result, uninstalling the software will delete all of the WhatsApp files before installing a fresh copy. Before you remove WhatsApp, you should make a backup of your conversations.
See More: Best WhatsApp Last Seen Tracker App
7. Reset WhatsApp's Notification Preferences
We recommend returning the WhatsApp notifications to their standard settings after completing the preceding step. This may undo any changes to the notification settings that were done inadvertently. As a result, it was restored to its previous condition, where WhatsApp calls were usually ringing.
Open WhatsApp on your iPhone, go to the bottom bar, select Settings, and then Notifications. Then, on the next pop-up, hit Reset Notification Settings and then Reset again.
On Android, press the three dots in the upper-right corner of WhatsApp and select Settings, then Notifications. Tap the three dots in the upper-right corner, then select Reset notification settings from the pop-up menu.
8. Disputed Third-Party Apps
Some third-party programs (such as VPN) on your smartphone may interfere with WhatsApp, stopping you from conducting voice and video conversations. Other security programs, like anti-virus, may potentially tamper with your permissions. To test if you can now make WhatsApp calls, consider temporarily uninstalling these competing applications.
9. Allow WhatsApp To Be Exempt From The Battery Saver Restrictions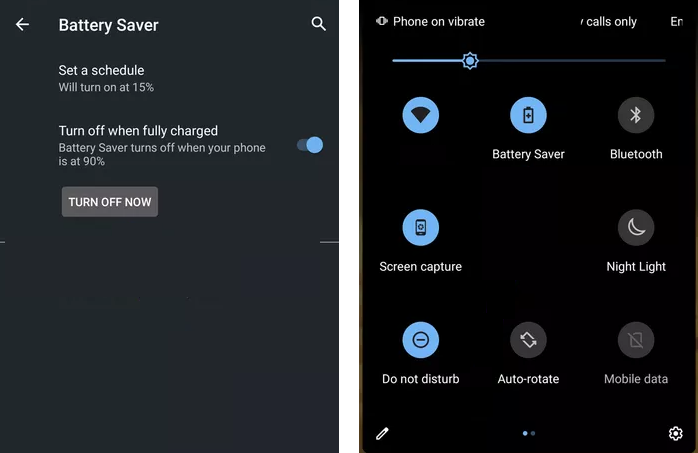 Every Android smartphone comes with a battery saver app or feature that prevents apps from running in the background and wasting battery life. Although it is a valuable feature that keeps the device's battery from draining, it may interfere with the functionality of some programs.
It's conceivable that your battery saver is obstructing WhatsApp's regular operation. Consequently, it is unable to connect a call or does not ring even when a call comes in. To be sure, either temporarily disable the battery saver or exclude it.
10. It's Possible That Whatsapp Will Be Unavailable
It's possible that your Whatsapp calls aren't working due to a Whatsapp outage. Such disruptions are uncommon, but they do occur. On the 4th of October 2021, for example, Whatsapp and much of Facebook, Messenger, and Instagram had a global outage. All you have to do is wait until the firm corrects the issue when this happens.
If you've tried everything and still can't make WhatsApp calls, you should contact WhatsApp support. To do so, go to WhatsApp Settings, scroll down to 'Help,' and click 'Contact us.'
Conclusion
We hope to be able to resolve your whatsapp call not ringing issue. Let's say you still don't get WhatsApp call alerts on your phone after trying all of the above methods. We recommend that you update your phone's operating system to the most recent version in such a situation. Check for and install any available Android updates on your smartphone. Please post them in the comments section and let us know if you have any additional ideas.