If you want to know how to install better discord themes on your mac or windows, you need to download better discord and install it on your pc. 
Betterdiscord is an additional tool that helps you to download themes and plug them into your normal app. Through a regular discord, additional theme downloads are not allowed at all. Better discord made this so easy for users. Also, regular discord is quite boring where the themes of butter discord spice up the user experience. 
Discord has an option where you can change the theme from light to dark and vice versa. Also, no one can use the light theme of discord because it is disgusting. But before starting everything you have to download the better discord. 
How Can I Download and Install Better Discord Themes?
Before starting how to install discord themes, you should need better discord installed in your device. Without installing better discord you aren't able to use any theme even plugins in your devices. 
Let's see How to Download Better Discord on Windows as well as Mac
. 
Step 1:- You have to visit

https://betterdiscord.app

first

Step 2:- Then you need to choose the download option
Step 3:- After that navigate the GitHub page
Step 4:- Then you have to choose the option for your operating system or an adequate version. 
Step 5:- After that click to complete the download.
Step 6:- Now you are able to run the better discord application. 
Congratulations you have successfully downloaded the better discord. But remember that after completing the downloaded and installed procedure you aren't able to change any theme. To change the visual appearance you have to go through the settings option. 
How to Install Better Discord Themes
If you wanna put your desired theme on the better discord you have to follow the following steps. Do it as per instructions. 
Step 1:- Navigate to a better discord themes library.
Step 2:- Then you have to choose your favorite theme from the given library. 
Step 3:- Click on the download option. 
Step 4:- Now you have to give some time to complete the installation process. 
Step 5:- Then you have to click on the Better Discord option.
Step 6:- Then you have to use the User Settings option.
Step 7:- Navigate themes option from Bandaged BD. 
Step 8:- After that, you have to choose the open theme folder option.
Step 9:- Then you have to copy as well as paste your downloaded theme to the given folder.
Step 10:- After completing the whole aforesaid process you have to refresh using Ctrl + R. 
Step 11:- Now you can enjoy your desired theme in better discord.  
How to Install Custom Discord Themes?
To install custom discord themes

you have to open your discord app and click settings. 

Now you have to choose themes from the next windows by scrolling down. 

Open the Theme folder then you have to import a custom CSS file. 

Now you have to import any custom CSS file to the theme folder. To download the CSS file you have to visit Betterdiscordlibrary. 

Choose any theme of your choice. 

Navigate to the theme page and then click on download to save the theme file on your pc.

Now you have to copy the download CSS theme file to the discord app theme folder

Now go to the discord setting and select the theme. 
Also, you can download multiple themes of your choice and enjoy them on your discord. You have to choose your desired theme from betterdiscordlibrary and copy this file to better discord themes library. In Betterdiscord you can write a custom CSS theme for your discord app.
Top 10 Better Discord Themes
There are some different types of discord themes we are discussing here. This discussion will help you to choose the right option for you. For this, you need to check out the better discord themes which are described below. 
1. BlackHole Theme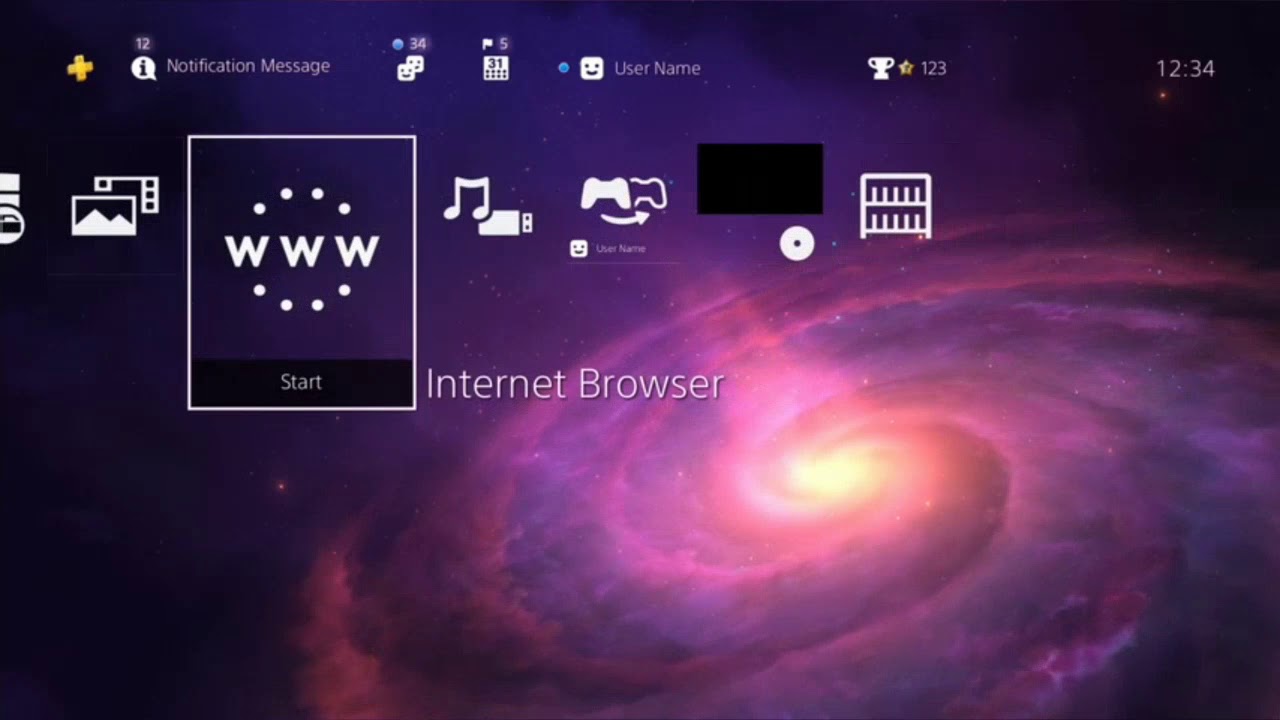 It is the lead theme of this top 10 better discord theme list. No one can ignore the importance of this theme. MonsterDey has introduced this theme. This theme has an aesthetically pleasing appearance which makes it an outstanding choice. Also if you are looking for an eye-soothing theme option then it can be your ultimate choice. Over 35 thousand downloads, mostly the night owls download this theme. 
2. Basic Background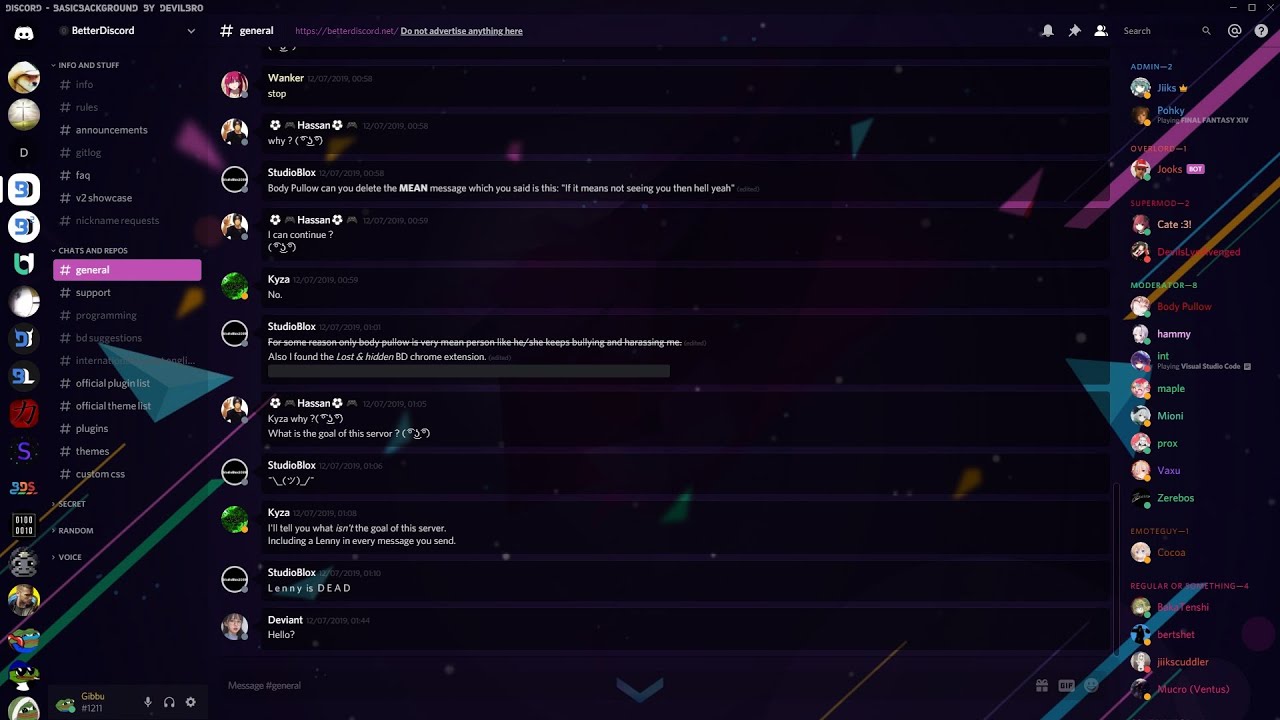 It is a trending theme in the library of Better Discord. DevilBro launched this theme. The most outstanding part of this theme is it can change effortlessly according to the requirements of the client. 
If you're looking for some unique theme then go for this one. 78k people consider this as the best theme which makes it a trending theme also. 
3. Frosted Glass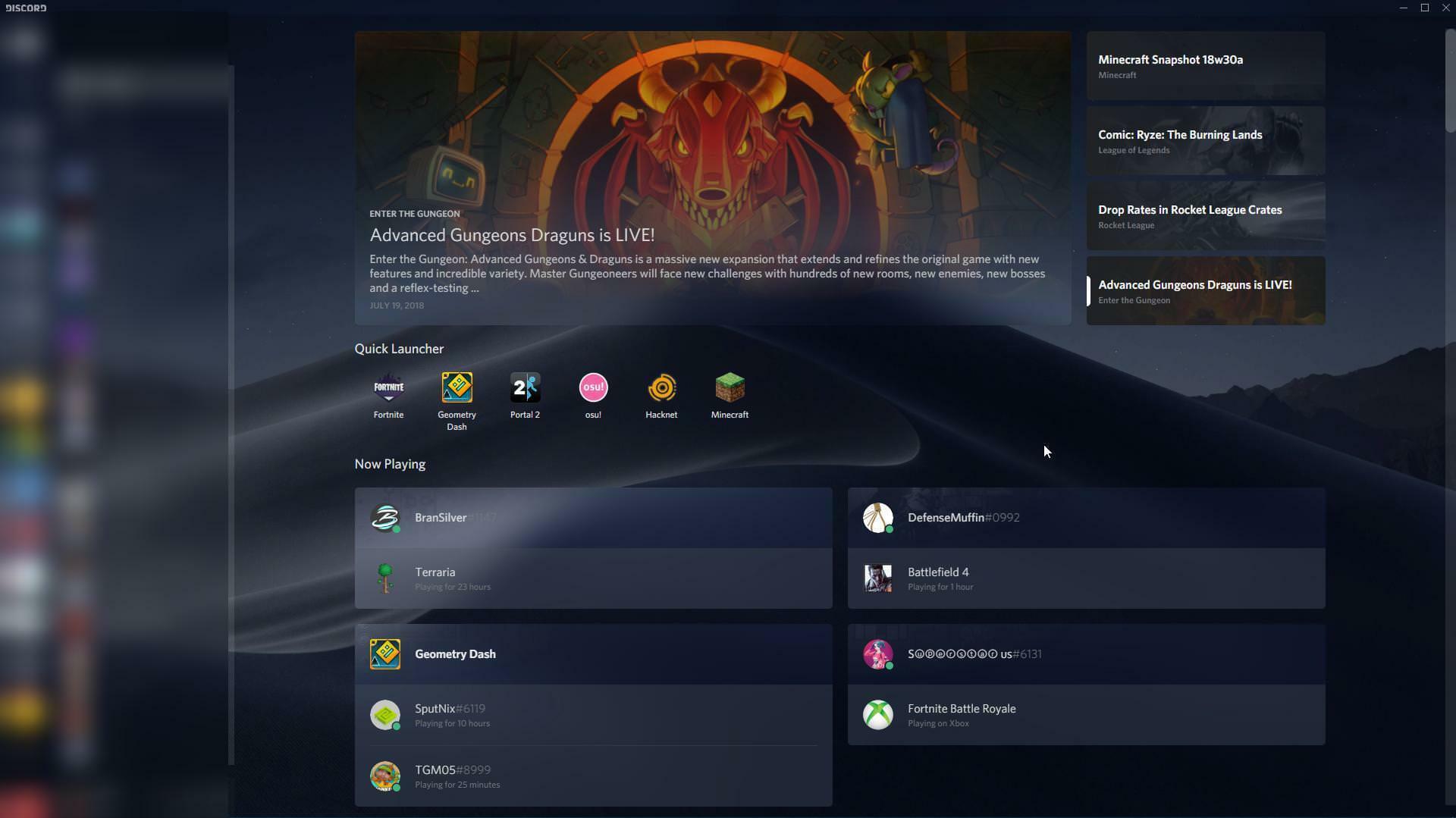 This theme is considered the most attractive theme among all. Gibbu introduced this theme to us. It creates an illustration of frosted glass which makes it unique also. You can change this by opening a large collection of images in the CSS file. Over 78k downloads proved how much people love this theme. 
4. Horizontal Server List
If you want some simple-looking theme for your discord then this is perfect for you. Gibbu has introduced this theme for simple theme lovers. This theme can easily be combined with another theme very effortlessly. 
5. Server Columns Theme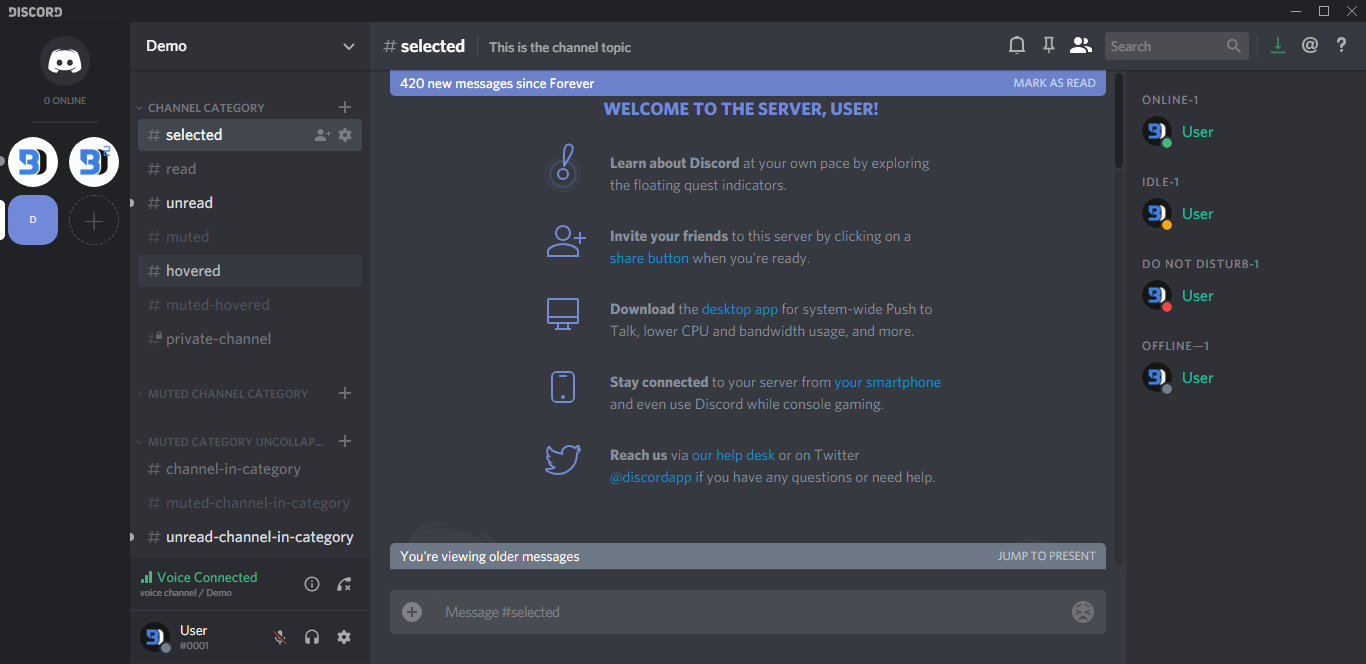 If you are looking for a simple and straightforward theme then it can be your ultimate choice. DevilBro launched this theme for us. Even unlike the other theme, this has no appearance at all. 
With the help of this theme, you are able to edit the server's list. Over 3k downloads prove that people love to edit the .css file and give columns. 
6. Great Mountain Site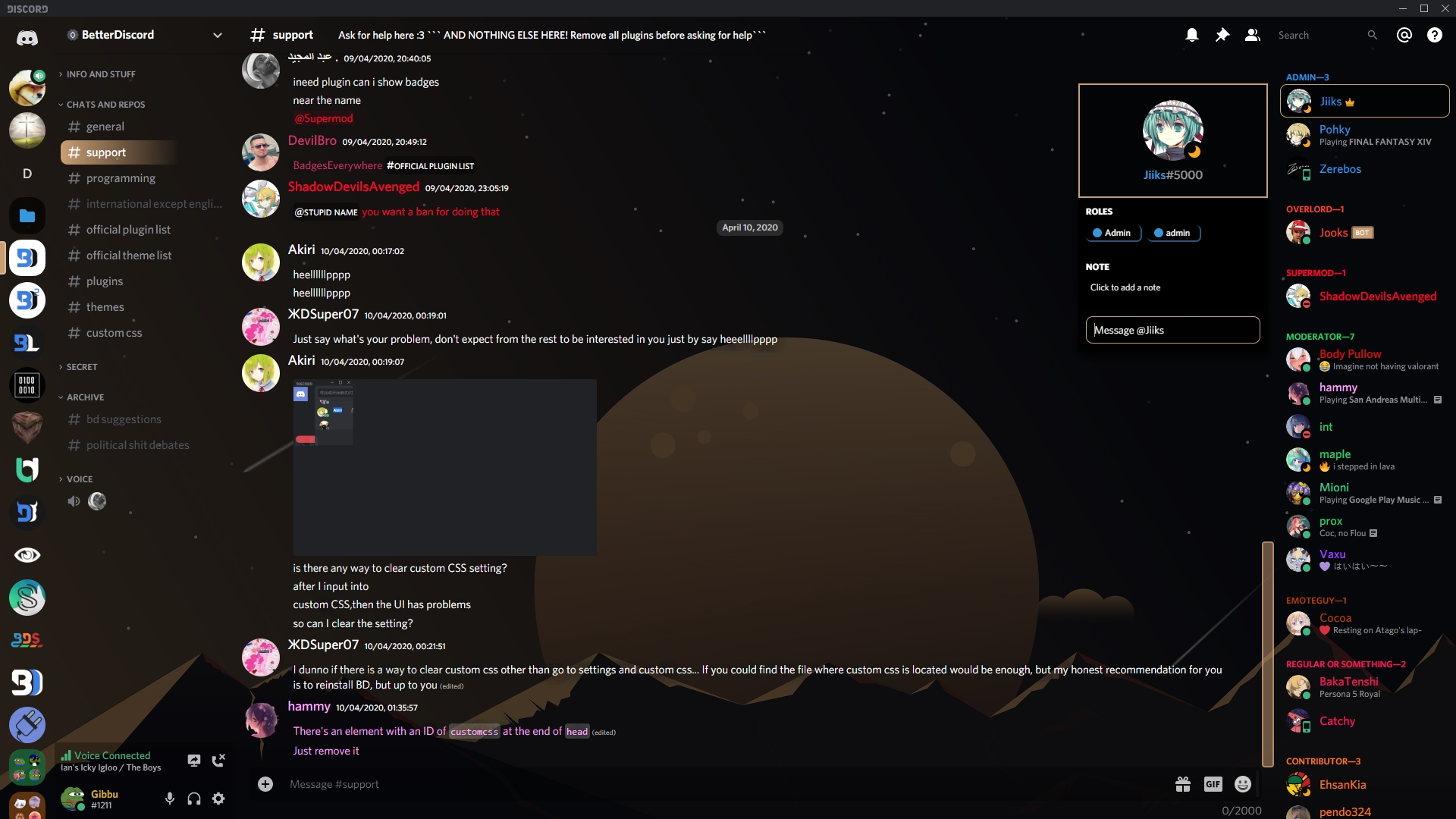 If you are looking for opacity, colors, and other features then it could be your ultimate choice. DevilsLynAvenged launched this theme for us. Over 15k downloads show how much people love this shover theme for their discord. 
7. ClearVision Theme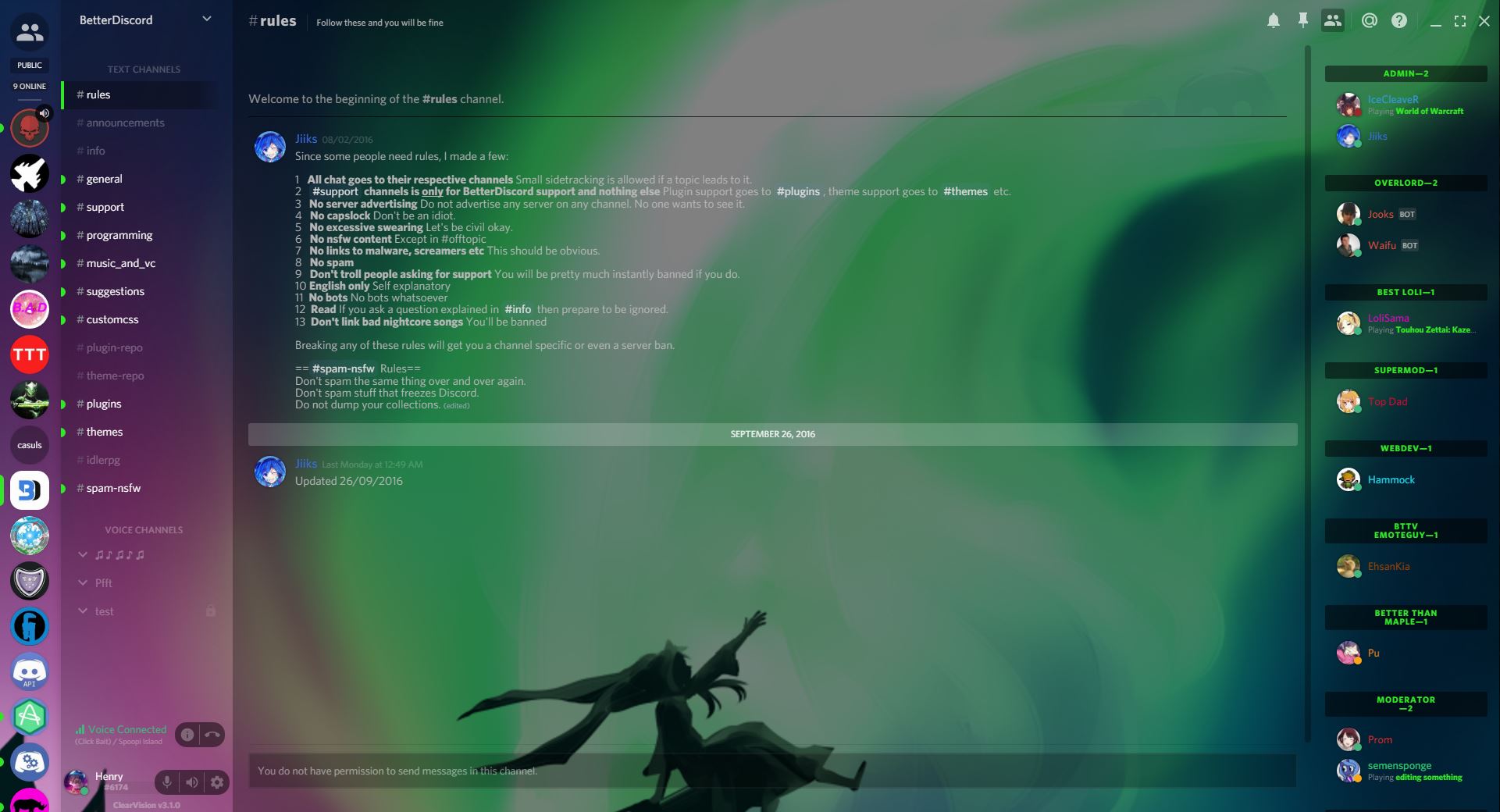 Users who love polished discord themes love this theme most. These kinds of aesthetic features lure the user's eyes. This theme can help to change background images, fonts, color accents, blur percentages, and many more. For details about it, you have to visit ClearVision Server. 
8. Reborn Theme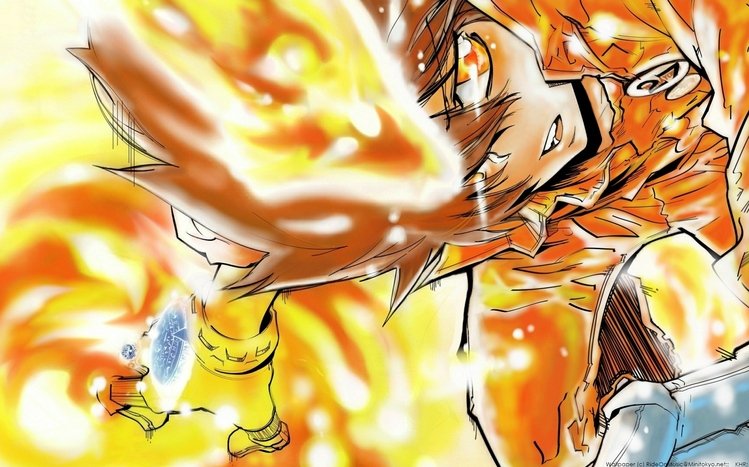 This innovative theme was launched by MonsterDev. The key features of this theme are to unlock the benefits of customization. Over 25k downloads say how much people love this theme and is considered one of the best discord themes online.  
9. The Midnight UI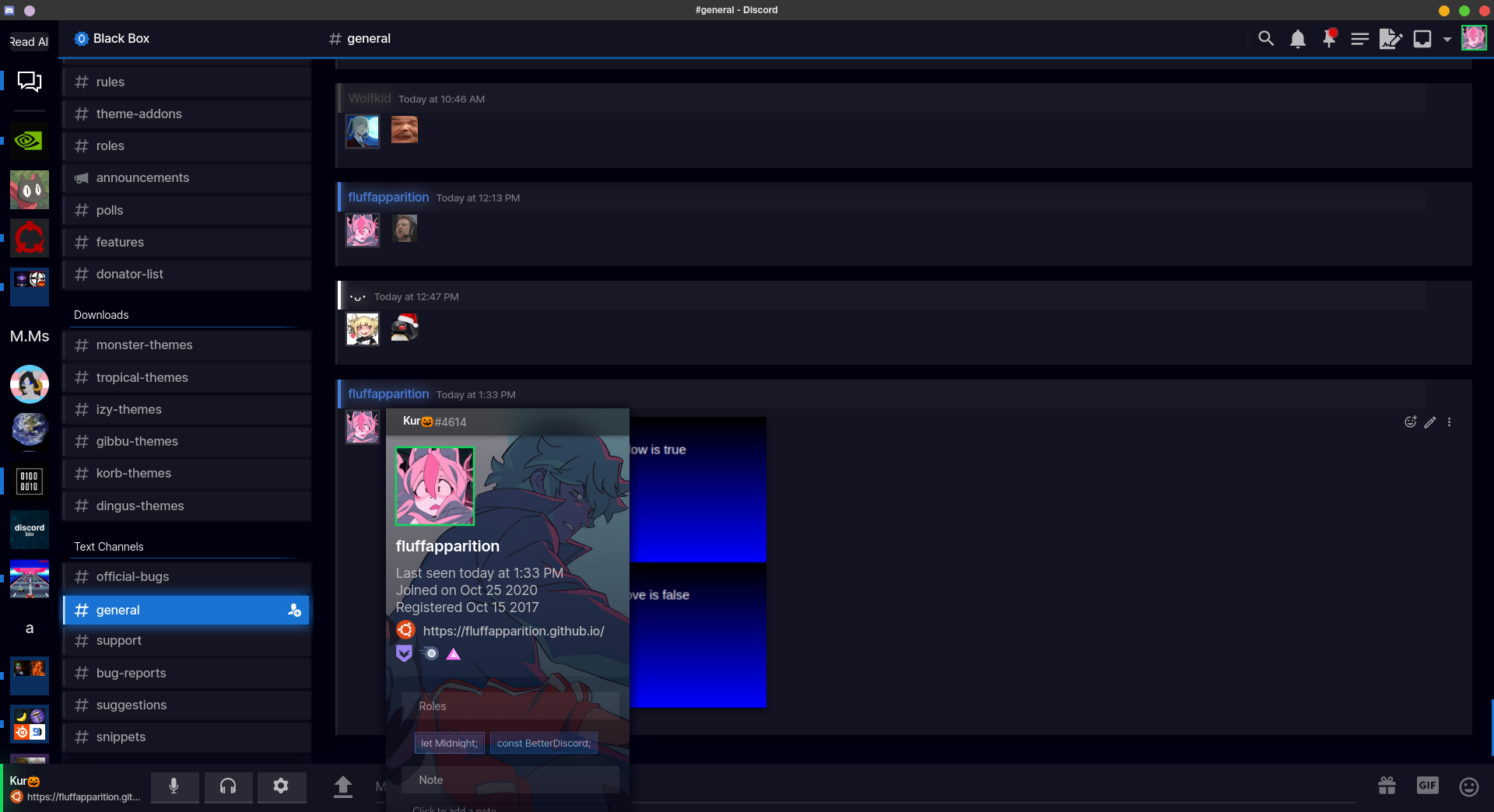 It is very different from a traditional better discord theme. It is the simplest theme ever. This theme is also very customizable. Tropical introduces this theme for us. Also, more than 20k people love this simple theme. 
10. The Elysia Theme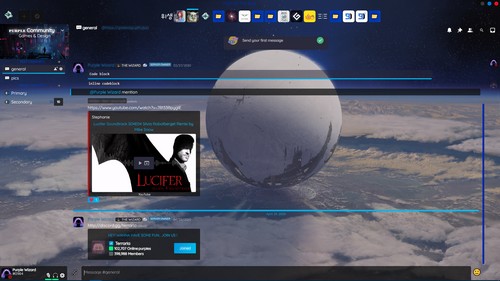 This is also a customizable theme that's why it becomes extremely popular. It is so easy to customize that's why 21k people love this theme. The purple wizard team introduced this incredible theme for us. 
Conclusion
Better discord is a more customized mod version of a regular discord. You can download themes and plug-ins in this. When you download anything on an app that will store in the Better discord library. But don't download this stuff that is not verified by the BandagedBD Team. 
See More: