Do you want to use your Android apps on your Windows laptop? Then download MuMu Emulator right now. Free to use and extremely easy to download MuMu Emulator is the perfect software to use if you are planning on playing mobile games on your laptop. For executing Android APK files on Windows PCs, MuMu App Player is a great option. The simulator has a lot of helpful features and is suitable for use with low-end PCs.
Numerous Android emulators are available on the internet, but only a few allow you to play games at 120 frames per second. MuMu App Player supports 60 and 120 frames per second. This article will tell you all you need to know about the MuMu emulator for PC, such as how to install it and set it up. Continue reading to discover how to use your favorite apps and games on your computer.
Key Features Before Download Mumu Emulator
You can enable FPS up to 120.
High performance while running games.
Pre-installed Google Playstore.
Rotate screen.
Adjustable Screen resolution.
Keymapping, click the screen to set the click button.
Support Gamepad.
Easy Instllation process.
Adjustable performance.
Multi-language support.
Runs on Windows 7/8/10.
Friendly interface.
It supports low-end PCs.
MuMu Emulator System Requirements
Because the MuMu emulator system requirements aren't extremely high, anyone with a standard computer may download it. MuMu emulator works perfectly on low-end PC.
Operating System: Microsoft Windows 7/8/10
Processor: x86/x86_64 Processor (Intel or AMD CPU)
GPU: Graphics driver with OpenGL 2.0.
RAM: Minimum of 2 Gb.
Disk Space: 2GB free storage.
Virtualization Technology: Intel VT-x / AMD-V enabled from Bios.
Internet: Requires to download 600MB
MuMu Emulator Download Process
You only need to follow a few stages to install and download MuMu Emulator. Make sure your PC fulfills the system requirements before you begin. Otherwise, your operating system will not be able to use it.
How to do it correctly.
1. Installer for MuMu Emulator
Installing the software requires a setup file, which you can get by clicking the button below. There is no malware in the file because it has been scanned by antivirus software.
2. Install the MuMu Emulator on your computer
You'll be prompted to execute the setup, which will begin verifying your hardware surroundings. VT supported, Hyper-V switched off, Graphics card supports DirectX 11.0, CPU type satisfies minimum configuration requirements, Color Quality, Memory is greater than 2G, and VT enabled.
2.1 Click on the 'Continue' button to continue the installation procedure as soon as it is done. Now you may see a few more options. Click on "Custom Install" to pick the partition where you wish to install. Accept MuMu Emulator EULA is the next step in the process.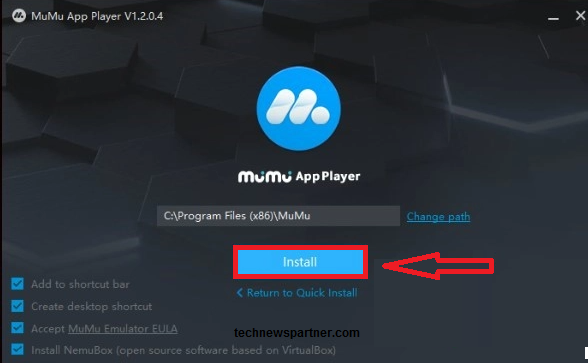 2.2 MuMu App Player needs you to install 34/540MB worth of extra files. DL NemuBox, download MuMu, install NemuBox, install MuMu, and complete the installation. As a result, you must wait until it has completed all of its tasks.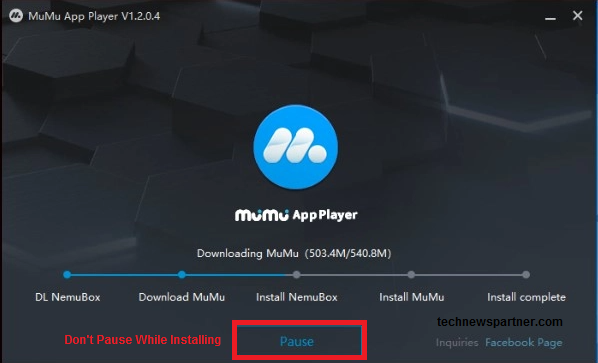 3. Launch the MuMu Emulation Application
The emulator will immediately run when you have finished downloading it. You will now be able to view the emulator's logo and a rudimentary UI with a few pre-installed programs. You are asked to sign in with Google Playstore on the first screen. The PlayStore won't let you install any apps unless you input your login credentials. An integrated file manager helps you store your files and media.
On your desktop, a shortcut icon is created for you to run it. As long as you have a high-end computer or laptop, you'll be able to play any game you want. If your computer is running slowly, you can adjust the settings to a low-specs level.
List of Android Games:
Watch Video If Any Issue:
 Conclusion
Everyone wants to play Android games on their desktop personal computers or laptops, but they don't know which emulator to use. You may play popular games on your Windows 7/8/10 PC for free using MuMu, a reliable emulator for Windows. You may download and install programs from third-party websites using its import APK capability. Search for the applications in a browser and save them to the emulator if you can't find them on Play Store. So why are you waiting just go and download mumu emulator.
FAQ's About Mumu Emulator
Q1. How can I activate 120 frames per second on a MuMu emulation software program?
With support for modern technologies, the emulator allows you to enable a maximum frame rate of 120 frames per second (FPS). A strong CPU is required for this task.
You should disable it if you don't have a good setup. It will slow down your performance. Here's how.
Begin by running an emulator. On the tap bar, you'll see a settings icon. Click on it.
Continue by selecting Game settings as the last option.
There are two options. "Turn on HFR (60 FPS) and Extra High FPS Mode" – (120FPS).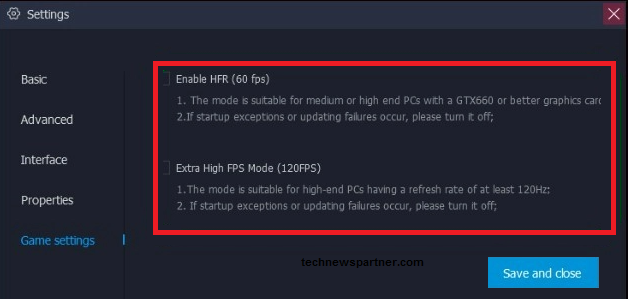 It may activate by clicking on the second option.
Upon enabling it, you will need to restart the emulator.
Q2. Is there a Mac version of MuMu?
If you're a Windows user, you may utilize the emulator; but, you'll need to use another emulator to get the MuMu app player capabilities. There's no way to run it on any other operating system except Windows.
Q3. How to alter the resolution of your computer
Your monitor or laptop screen is customized with the emulator's custom screen. In tablet or phone mode, it rotates to accommodate the user's preference. The game automatically sets the resolution of games.
Run the emulation program.
Instead, open the emulator's settings instead of the OS.
Select "Interface" as the third option.
1024576(Small), 1280720(Medium), 1440810(Large), and Custom resolutions.
Change it manually by selecting custom and entering the resolution area.
There are additional choices, such as window size and location, brightness, and FPS settings.
One of the most delicate features of this emulator is that it allows you to connect a gamepad to your computer or laptop and use it. This will further help you to run the MuMu emulator on a low-end PC.